" FAST PDF "
Compatibile with iPad, iPhone 3GS e iPod touch 3G. Organize your documents in a wood bookshelf with images of the first page. Read you PDF files in landscape or portrait mode, and choose to show one or two pages side by side (iPad only).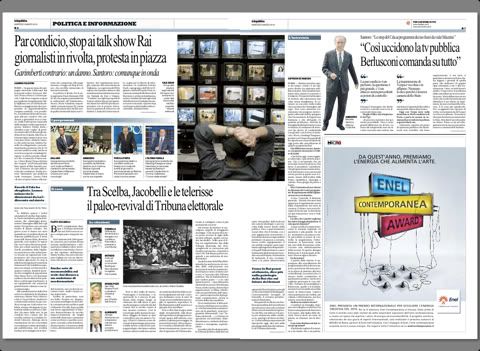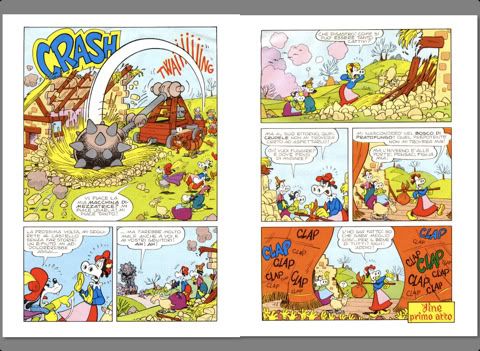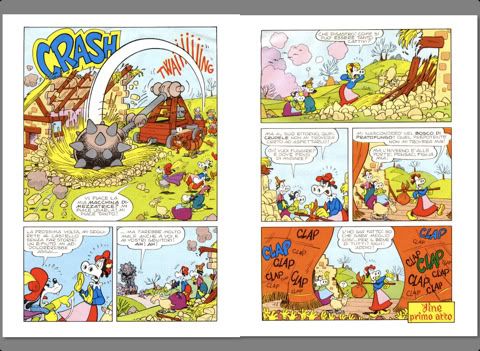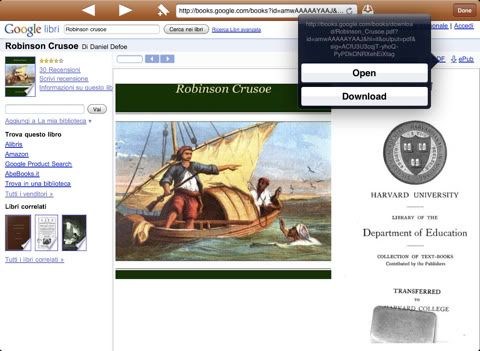 Zoom on each page with a pinch gesture of your fingers or woth a double tap and view every pdf page in full screen mode. Change page swiping left or right or jump directly on the desired page with the fast selector.
Features:
- Extremely fast on rendering pdf pages - Amazing bookshelf with real cover of each document - Swipe to change page, pinch and double tap to zoom - One page or two pages side by side: ideal for magazines and newspapers (iPad only) - Large files support - Full screen view - Support for portrait and landscape reading - Bookmarks for each document - Resume reading last document after a pause - Document synchronization with iTunes (iPad only) - File management with browser and WiFi network - Document support to open with files Fast PDF from other applications, specially Mail (iPad only). - Browse the web and download files directly inside Fast PDF on our full featured browser with bookmarks - Download files writing or pasting the web address - Select text and download documents with contextual menu - Sortable documents - Share documents as email attachments - Rename and delete documents
A1 PERFECT Web Browser for iPad - EXTRAORDINARY Browser w/ REAL-Tabs, TOUCH Scroll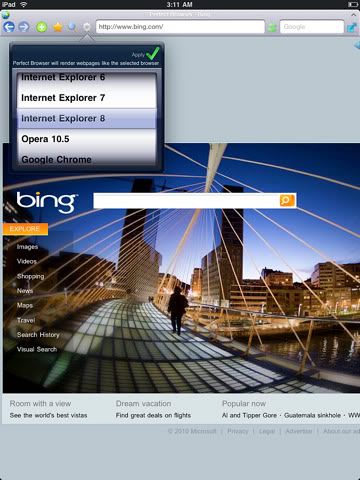 Description
The highly acclaimed original revolution has been completely reengineered for the iPad. Available now at a Special Price during the Short-Burst launch promotion! PERFECT Browser is the fastest and most advanced feature-packed fullscreen web browser to date. Experience Better-than-Desktop Class web on your iPad with breakthrough features incl. REAL-Tabs, TOUCH Scrolling, Desktop Browser Rendering, Multi-Touch Gestures, Fast Tab Switching, Hyper Scroll, In-Page Search, Fontsize Adjustment, Web Compression & more. Enhance your web browsing experience significantly! ►►
PERFECT
browser first introduced the revolutionary REAL-TABS to the iPhone last year (which spawned numerous browser clones), and now we have got even more surprises in this iPad edition! Highlights: ✔ [B]TOUCH SCROLLING [/B](Automated Smooth Scrolling) With Perfect browser, you can scroll through a webpage by merely holding down on the up/down arrow buttons, conveniently reachable from the thumb rest position. Webpages scroll naturally and fluidly with our proprietary smooth scrolling technology. - A scrollbar is also provided for instant precision scrolling. (see Hyper Scroll)
✔ REAL-TABS + BACKGROUND TABS
Perfect Browser provides UNLIMITED number of real desktop browser tabs with advanced features like background tabs. - Tabs are rendered simultaneously & asynchronously so it loads smoothly even while multiple tabs load. - Hold down on a link to open in a new tab or a background tab.
✔ DESKTOP BROWSER RENDERING
Perfect Browser can spoof user agent string and render web pages like the target browser of your choice: Chrome, Opera, Firefox or IE, with a startling 1:1 level of similarity! Websites shows up just as if you were surfing from a desktop browser.
✔ HYPER SCROLL (Full Precision Scrollbar)
Scroll through long web pages instantly and perform precision scrolling! Simply drag on the scrollbar to scroll in the ENTIRE WEB PAGE. No more repeated swiping. Tap '+' and choose the option.
✔ MULTI-TOUCH GESTURES
Perfect browser supports gesture recognition. - Swipe left with two fingers to switch to a previous tab - Swipe right with two fingers to switch to the next tab
✔ NON-RELOADING + FAST TAB SWITCHING
Tabs don't reload when switching between them, no matter how many tabs are currently open.
✔ FONT SIZE ADJUSTMENT
Adjust text size in a webpage for comfortable viewing experience.
✔ WEB COMPRESSION
Perfect Browser can compress web pages so you can surf the web 10 to 15 TIMES FAST and reduce data usage by a lot! Eg: Wikipedia 336KB vs ~15KB
✔ FREQ-CACHING TECHNOLOGY
Perfect browser's advanced caching system reduces load times significantly (as much as 30-40%) on frequently visited websites!
✔ IMAGE BLOCKING [OFF by default]
Block image loading for upto 8x faster speeds.
✔ IN-PAGE TEXT SEARCH
- Easily find text in webpages with BIG yellow highlighting.
✔ PRIVATE BROWSING [OFF by default]
Nothing is ever recorded when history is off. Clear Cookies OR SET AUTO CLEAR ON EXIT for Paranoid privacy!
✔ FULLSCREEN
- Get 40% MORE screen space compared to Safari. - Hide tabs/addressbar/toolbar
✔ ROTATION LOCKING
Once activated, prevents rotation and app starts with the chosen orientation independent of device orientation.
✔ IMAGE SAVING
Simply hold down on an image to save.
✔ LIGHT MEMORY FOOTPRINT
Perfect Browser barely uses any memory at all. No crashes or quitting when loading 'heavy' websites.
✔ WEB AUTHENTICATION
Access secure + https web sites.
✔ CRASH RESISTANT
Perfect Browser is totally IMMUNE to crashes or quitting.
✔ LAUNCH DIRECTLY FROM SAFARI
Use perfect:// (see website)
✔ BOOKMARK SCRIPTS
✔ BOOKMARKS w/ folders
Quote:
DOWNLOAD HERE